From 1921 - Livingston Av, Columbus Ohio
Getting started, doing it with old world - valued and traditional horticulture practices.
The Decker's Nursery, Inc. family nursery business began in the year 1921. The business was founded by Paul Offenberg. Paul was a new immigrant from Holland, where he had been Royal Garden Advisor for Kaiser Wilhelm prior to the beginning of World War I. The business was named The Paul Offenberg Nurseries, and was located in Columbus, Ohio at 1988 E. Livingston Ave. The business was involved in propagation, grafting, liner production, retail landscaping, and general retail sales. In 1945, the business relocated to 3415 E. Livingston Ave. The focus remained the same, however more space was available for evergreen B&B production.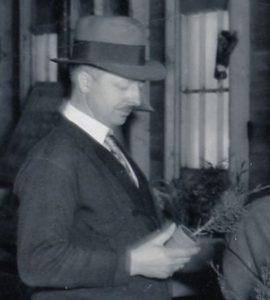 To 1971 - Rager Rd, Groveport Ohio
Expanding with a vision!
In Late 1953, Paul's son-in-law, Bernard J. Decker joined the business as Vice President. Bernard's background was in ornamental iron and steel fabrication, which he had practiced since returning from World War II as a decorated radio operator and gunner in the US Air Force over Europe. The training in steel and construction eventually paid off later in his career. During his time, all greenhouse construction at our present location was fabricated in house under his direction.
Bernard Decker took over the reins of the business and proved to be a quick study as company President, propagator, landscape designer, and nursery sock salesman. In 1967 Bernard was elected President of the Ohio Nurseryman's Association. The business steadily prospered over the years, and in 1974 new land was purchased in Groveport, Ohio as a site for future relocation. At this time, Brian M. Decker, Bernard's son and Paul's grandson, pursued Horticulture as a career, and in 1976 enrolled at The Ohio State University seeking a degree in Horticulture.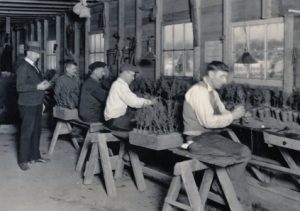 Brian graduated in 1979 from Ohio State, and joined the business as a manager and landscape salesman. In 1981, the business relocated to its current location in Groveport. The focus in the gradual construction of the new facility was propagation, pot liner, field B&B production, and container production. In addition, the corporation was reorganized, and the name was changed in 1981 to Decker's Nursery, Inc. In 1992, Brian became President of the company and in 1993, Brian was elected President of The Ohio Nursery and Landscape Association.